GENERAL News & VIEWS
WHAT'S THE PRICE? MORE THAN WE ASK, SAY HOMESELLERS
Homesellers had a windfall in 2017 with buyers paying more than list price on 24.1% of home sales.

BUILDER CONFIDENCE REMAINS STRONG AS NEW YEAR STARTS
Builder confidence in the housing market remains high with growth expected to continue in 2018.

HOW RISING PRICES WILL HELP BUILD WEALTH IN 2018
Home prices are predicted to increase about 24% over the next five years, according to some experts.

Accomplishments — even little ones — go a long way toward a sunny outlook. Fortunately, there are plenty of easy, quick home repair chores you can do when you're mired in the thick of winter.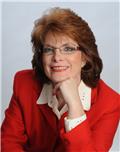 Shari Noctor
ABR, CRS, CRES, CSP, e-PRO, GRI, MBA AB-061614L
phone: 610-266-5241

LISTINGS UPDATE
New Listings
Featured Properties
Sales Pending
Just Sold
WHAT'S YOUR VISION OF A GREAT ROMANTIC EVENING?
HANGING OUT WITH PET(S)

FLOWERS, CHOCOLATE & WINE