ANIMALS NEED PLAY (JUST LIKE CHILDREN)

pinterest

As much as it's a time for growing and learning, childhood is also a time for unabashed joy. Pastimes like careening down a snowy hillside on your sled, flying off a rope swing into a cool lake on a hot summer day, or even just a game of catch are part and parcel of growing up.

But the joys of playtime aren't just reserved for human kids. Animal offspring are just as likely to get into the act as well, and some of their activities are startlingly similar to our own.

Young ravens hold body-surfing "competitions" down the slopes of wintery rooftops; juvenile elephants create impromptu waterslides along muddy riverbanks; herring gulls engage in their own version of airborne hacky-sack substituting seashells for bean-filled projectiles.

Scientists believe that for certain animal species, some fun and games is strictly that - play for the sake of play. With humans, other forms of diversion are preparing youngsters for the rigors of adulthood.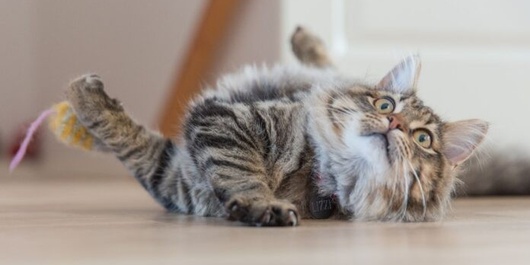 PLAY WITH PURPOSE

Along with social and motor skills, play also teaches animals essential hunting and survival skills. The antics of cute cavorting kittens is the stuff that's spawned a myriad of viral videos. Whether it's an opportunity to take down an errant mouse, or to avoid harm in the face of unexpected danger, their ninja-like antics may in fact be helping kittens learn to be ready when life hands them a surprise.

Even natural-born predators, such as kestrels, use play to hone their hunting skills by practicing with targets that look like real prey when they're young. In the oceans, dolphins chase underwater air rings to fine-tune their sonar skills. And while it's unclear why bear cubs are so quintessentially playful, zoologists believe at least some of their shenanigans have a more serious purpose that aids in their survival as adults.

One of the most important teaching aspects of play is socialization. These days, for human kids, that usually means the basics like learning to share, teamwork, and knowing boundaries. For animals, especially those that live in packs, flocks, or herds, play (often in the form of play fighting) imparts an understanding of where each animal fits into the community hierarchy.













For more, visit GoodNewsNetwork.com