10. Zhangye Danxia Landform, China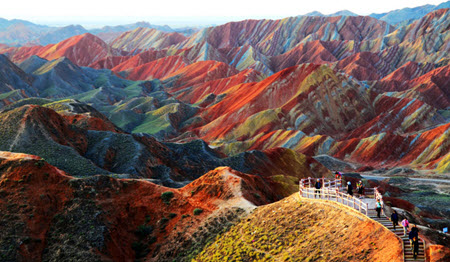 Image: Melinda Chan
Located in the northern foothills of the
Qillan Mountains
, Zhangye National Geopark is one of the most colorful rock formations on earth. The colorful formations are the result of deposits of sandstone and other minerals.
9. Stone Forest, Madagascar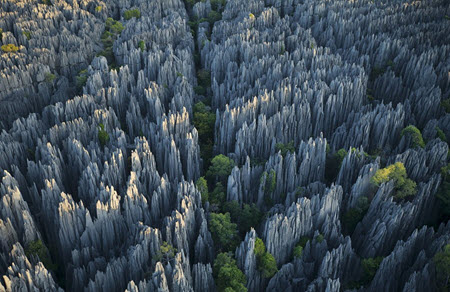 Image: Stephen Alvarez
Tsingy de Bamaraha Strict Nature Reserve is home to beautiful rock formations that also serve as a protected habitat for many rare animal species including over a dozen kinds of lemurs. Located near the western coast of Madagascar, the 250-square-mile reserve is accessible to hardy tourists.
8. Lake Retba, Senegal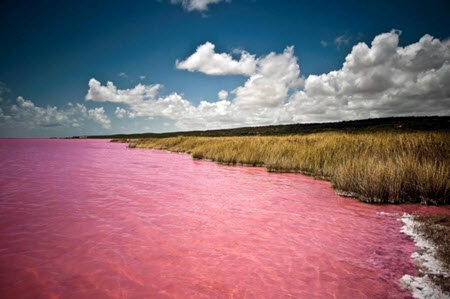 The rosy pink hues of this lake in western Senegal are deceptively inviting. The color of the water changes hues from season to season, an indication of the salt levels in the water - which can be as high as 40%.
7. Naica Mine, Mexico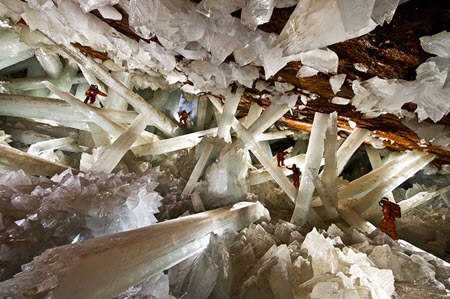 Image: Naica Project
The
Naica Mine
in Chihuahua, Mexico, produces silver, zinc and lead. By chance, some miners recently discovered gigantic crystal formations within the mine. Scientists are now petitioning to get Unesco World Heritage status to protect the rare gypsum formations for future generations.

6. Slope Point, New Zealand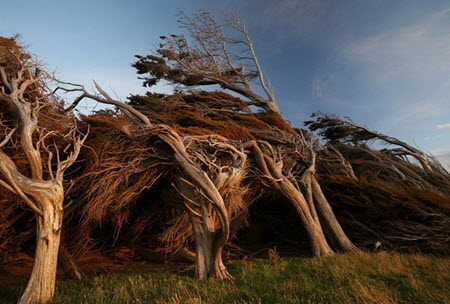 Image: Andre Wagner
The southernmost point of New Zealand's southernmost island is exposed to relentless wind, creating surreal treed landscapes. Virtually uninhabited, the point is accessible only on foot, and is not accessible at all between September and November. If you make the 20-minute walk between December and August, you're likely to see sheep grazing under the protection of the twisted trees.
5. Pamukkale, Turkey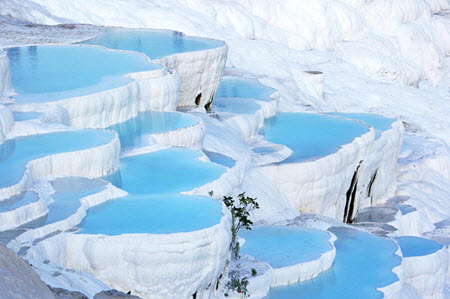 Image: Ahmet Sahin
In Turkish, Pamukkale means "cotton castle". Formed by calcium-rich springs, Pamukkale is known for its beautiful white terraces of flowing hot springs. Within this area in southwestern Turkey are also located historical Roman ruins and a museum. At this time the springs have been closed off to tourists due to erosion and water pollution caused by the public.
4. Lencois Maranhenses, Brazil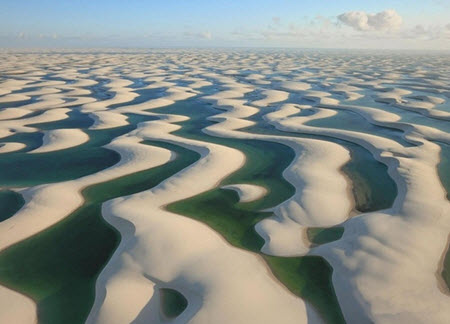 Image: Brasil VIP
Located in northeastern Brazil, this national park encompasses about 580 square miles of relatively flat sand-swept dunes. Because of the surprising amount of rainfall received each year, Lencois Maranhenses is not a desert. Rather, because of the strange land formation, the water gets trapped between the dunes and can't filter below a layer of impenetrable rock, forming beautiful lagoons that support aquatic life year-round.
3. Salar De Uyuni, Bolivia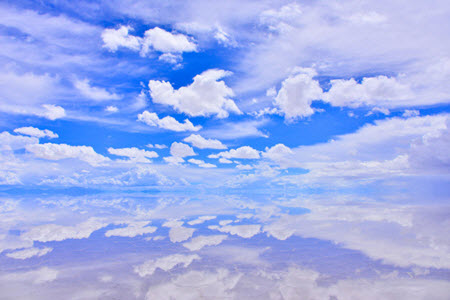 The world's largest salt flat (4,086 square miles of it) is located in southwest Bolivia. At nearly 12,000 feet above sea level, the flat is part of the Altiplano plateu at the crest of the Andes mountain range. The salar contains large amounts of litium, about 43% of the known world supply.
2. Mount Roraima, Venezuela/Brazil/Guayana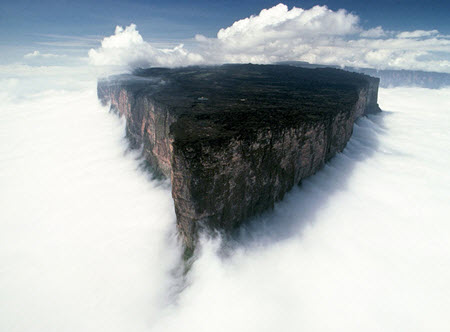 Image: Imgur
Perched 1,200 feet above the forest floor, Mount Roraima, the "floating island", is bordered by Brazil, Guyana and Venezuela. The highest peak of Guyana's Highland Range, the mountain is part of Venezuela's 12,000 square mile
Canaima National Park
. The peak can be reached via a 2-day hike, or by scaling 400-meter tall cliffs for the experienced rock climber.
1. Starry Beach, Maldives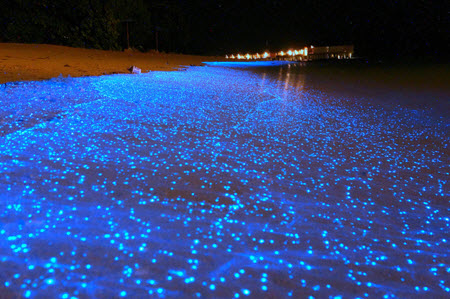 Image: Will Ho
When plankton reacts with oxygen, it creates a natural phenomenon called
bioluminescence
. While that itself is not necessarily very rare, it doesn't often happen where non sea-faring humans can see it. For that reason, the
Vaadhoo Island beach
in the Maldives and a few other earthly locations are occasionally hosts to spectacular aquatic light shows.
© NewPanda 2017