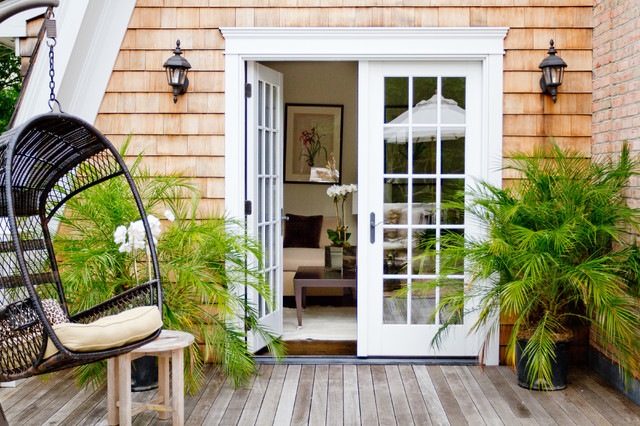 Rikki Snyder
Things to Check Off Your List in an Hour or Less
1. Check outdoor lighting.
Make sure all outdoor lights are in working order, including porch lights, landscape lighting and motion-sensing security lights. Replace bulbs or schedule repairs as needed.
2. Give potted plants some TLC.
If you have potted plants that stay indoors over winter, bring them out once the danger of frost has passed. To help your plants acclimatize, find a protected spot out of direct sun for the first several weeks outdoors.
Find professionals to help you whittle down your home to-do list