RESOLUTIONS TO KEEP YOUR HOME VALUE UP
Happy New Year! January is the perfect time for a fresh start. With beginnings also comes reflection on the year that just passed. For homeowners, it's a fitting occasion to take stock of improvements and repairs you made over the past year, and the things that were on your to-do list that never got done.
Here are a list of resolutions for homeowners to keep their place running smoothly and their home value up in the New Year: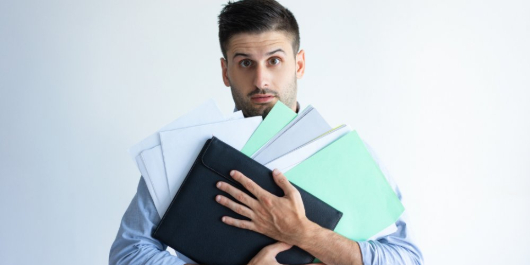 Pinterest



I RESOLVE TO KEEP MY PAPERWORK ORGANIZED

So you got a new roof two years ago last fall… or maybe it was three? Without having a central system to keep track of what was done, by whom, and when, it can be downright impossible to make sure all the yearly maintenance and big-ticket improvements that need to be done on the house actually get accomplished. Your organization method doesn't need to be fancy. You could create a folder on your desktop computer or buy file folders to keep track of your receipts for improvements or repairs throughout the year. It's not only for your peace of mind to know your go to guy for bathroom repairs, or when the last time was you got the furnace repaired. You'll need to know the value of home improvements over your entire ownership when the time eventually comes to sell.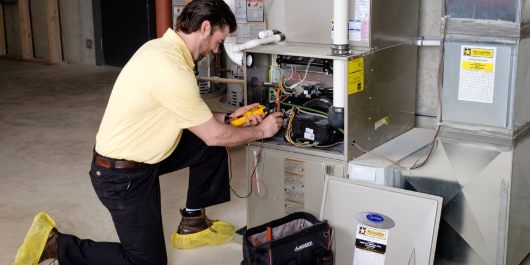 Pinterest





I RESOLVE TO DO REGULAR MAINTENANCE

To keep your home in working order, every year you should you have your furnace cleaned and serviced, have the chimney cleaned, have the roofs cleaned, check decks, porches or balconies to ensure they are not rotting and check the crawl space underneath your home to make sure there are no major pest infestations or water. If you live in a condo, it's important to ask at condo association meetings the schedule for common area building maintenance issues, such as cleaning the roofs and chimney. To drive the pricing on some of these services down, try to organize the entire association to have these yearly maintenance services done at the same time. Every few months homeowners should clean the gutter and inspect weather stripping around doors and windows to determine if air is getting in and you need to re-caulk those areas. Every month you should change your furnace filters to prevent fire hazards.

Pinterest





I RESOLVE TO RESTORE HARMONY TO MY HOME

Yes, no one can see the inside of your drawers, but you know the frustration you feel when you're hunting for your favorite shirt in the morning, and it's seemingly nowhere to be found. So clean out your drawers and closets to bring order to your bedroom. Organize your pantry and your refrigerator so that food is both within reach and no one in your family tempts fate by eating an item that has passed its expiration date.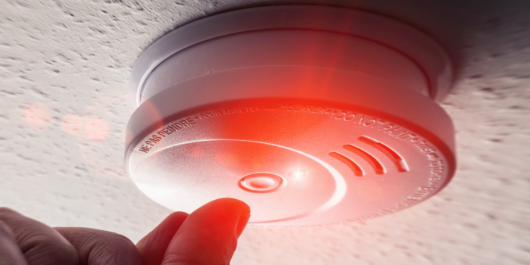 Pinterest




I RESOLVE TO BE SAFE

Make sure smoke detectors and carbon monoxide detectors are in working condition. An easy way to remember to change the batteries is to do it twice a year, during the spring forward and fall back time changes. Check electrical systems for worn or exposed wires, and check heating systems and appliances for gas leaks and adequate ventilation. You can't put a price on your family's safety.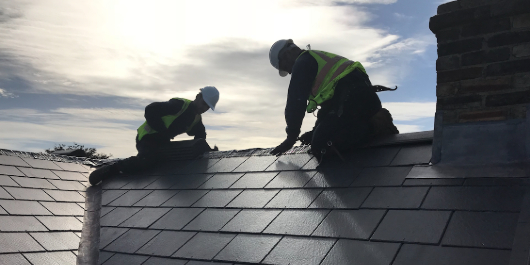 Pinterest



I RESOLVE TO KEEP MINOR REPAIRS MINOR

Despite the time and money involved, roof repairs, functioning doors and windows, safe plumbing and safe electrical fixtures are all non-negotiable home repairs. Ignoring the problem or putting it off until later might not only be costly, but also dangerous.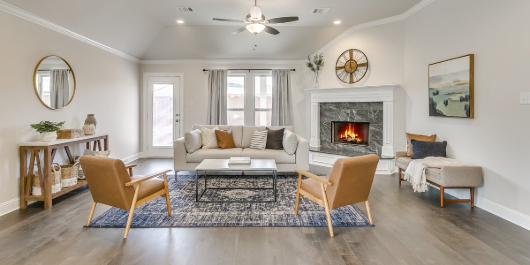 Pinterest




I RESOLVE TO BEAUTIFY MY HOME

In the chaos of daily life, keeping up with keeping your home clean may seem both impossible and a drag, but remember the feeling you get when you survey a sparkling room and feel fortunate to live there. Dirty windows, for example, can make the entire place look filthy. It may not be an ideal way to spend a Saturday, but the end result of your cleaning will make you feel great when you see how much brighter and larger the entire room looks. And by maintaining the cleanliness of your home on a regular basis, straightening up will feel like a much more manageable task than if you don't clean at all for a few weeks, and have to spend hours and days picking up and putting things away.











For more, visit: ActiveRain.com