Is there anything better than a perfectly organized home? Home organization might not be everyone's favorite activity, but there are benefits to keeping things clean and tidy: Less mess equals less stress. No, really — science backs that up.
There are many benefits to maintaining a clean and organized home, from reducing anxiety by promoting a calm and productive environment to saving time and money from reducing the need to search for things, or buying replacements for lost items. No matter what your reason is for focusing on home organization, we know how overwhelming the process can be. Don't be intimidated by the idea of organizing your entire home at once - use this guide to help you get started one room at a time.
Learn tips and tricks and see our take on the best organizational products for each room.
Downloadable Organizational Checklists:


Living Room

Kitchen
Bedrooms
Bathrooms
LIVING ROOM
Your living room is the space where your family spends time together and the most likely place for you to entertain guests. Unfortunately, it's also the place that catches the most daily clutter. You don't need professional organizers to have a clean and tidy living room. You just need the right room organization ideas.
TIPS TO KEEP YOUR LIVING ROOM ORGANIZED:


• Digitize media - you don't need 100+ CDs
• Have a special yet organized "drop zone" in your entryway for clutter
• Choose storage solutions and furniture that match your home decor
• Consider what items are going to live in the living room (books, electronics, etc.) and what storage solutions would work best for them
• Organize electronics by keeping like items together
• Use lidded boxes, folders, magazine racks, or file drawers to store paper items
• Use a decorative basket or box with a lid to keep small items out of sight
• Designate one area for toys - and put them away every day. That includes pet toys
• Decide on a trash system, like a decorative trash can in the room
• Use your walls! Attach storage baskets or storage bins to walls, or create an entertainment center out of floating shelves.






---
---
KITCHEN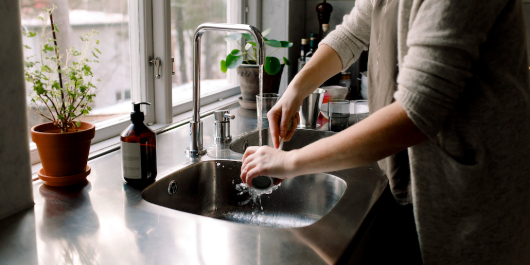 pinterest


There's a reason the kitchen is built at the center of so many homes: It's truly the heart of a house. Family time, holiday celebrations, homework, entertaining.... the kitchen is the best place to be.



TIPS TO KEEP YOUR KITCHEN ORGANIZED:
• Remove anything that doesn't belong in the kitchen
• Keep a "junk drawer" for all small items that don't have a home
•Avoid the temptation to leave items on the counter
• Create creative storage in cabinets and drawers, like small containers and extra shelves or turntables
• Use woven baskets, bins, jars, and more to organize small items
• Use storage solutions in your fridge too, like lazy susans and stackable bins
• Empty your pantry and re-organize it at least once every 6 months
• Hang pots and pans from a ceiling rack
• Hang utensils and measuring cups on hooks on a cabinet door
• Organize kitchen cords like you would for any electronics: Use zip ties or velcro bands to keep them neat and out of the way.








---
---
BEDROOM


pinterest


No bedroom should ever double as a junk room (or look like one). Use these ideas to organize possessions and streamline the bedrooms in your home for less stressful mornings, and better sleep at night.





TIPS TO KEEP YOUR BEDROOM ORGANIZED:



• Consider your bedroom a sanctuary
• Try to declutter daily, even just for a few moments
• Limit the nightstand to essentials
• Use the walls to display items you otherwise can't store nicely
• Use the space under the bed for seasonal storage
• Use baskets for items you want to live in the bedroom
• Try using floating shelves for everything from books to plants
• Consider a headboard with built-in shelving
• Take advantage of corners with floating corner shelves
• Keep dresser drawers organized by rolling clothes instead of folding them
---
40 Ways to Organize a Small Bedroom

Try these small bedroom organization tips to organize home faster, easier and still keep it elegant. Try room storage hacks will help you to fit all your stuff in one room. #organization
---
BATHROOM


pinterest

Your bathroom can be a busy place, especially in larger households. Having an organization plan in place will help everyone stay on top of the daily bathroom routines, and the messes they naturally attract.



TIPS TO KEEP YOUR BATHROOM ORGANIZED:

• Throw away empty bottles right away
• Look for unexpected space for a bathroom shelf
• Adopt a color-coding system for personal belongings
• Avoid storing products on the edge of the tub or shower floor
• Add hanging storage to the backs of cabinets or walls
• Use small bins, baskets, and organizers to create separate spaces
• Tiered shelving can help maximize storage in the shower or over the counter
• Spice racks can be used to organize small items or makeup
• Use a decorative, heat-safe tray for hot styling tools
• Use small jars for storing items like cotton swabs, toothbrushes, etc
• Take full advantage of under-the-sink space by adding drawers or expandable shelving units






---
---