ANATOMY OF A REFERRAL





Referrals are much more important than some

organizations

and companies may realize. Every day, billions of recommendations happen just because someone likes a product or a service and tells someone, who then tells someone else, who in turn tells someone else - it's human nature to talk about things we like.

Odds are, you've given and received lots of referrals in the past. Maybe it's recommending the best coffee shop in the neighborhood, learning about an awesome new music app from your friends, or even talking with an old buddy about a job opening. We depend on referrals in our day to day lives, even if we don't realize it. In fact, 92% of people trust referrals when they come from someone they know, and four times more likely to buy that product - wow!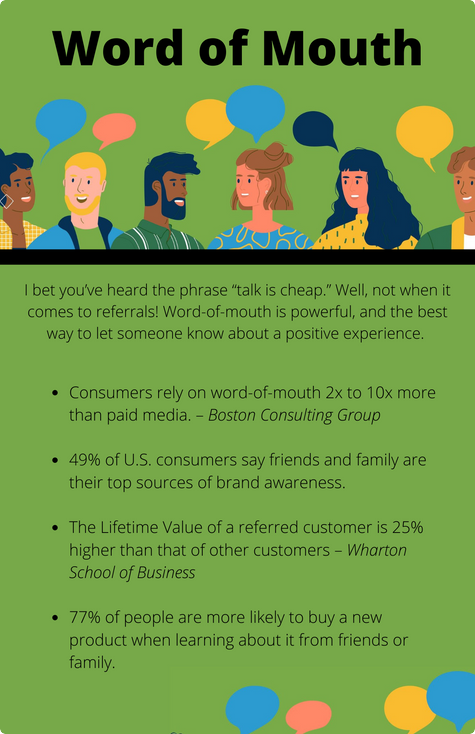 ---
---