4 STEPS TO TURN YOUR HOME INSTAGRAM INTO CELEBRITY STATUS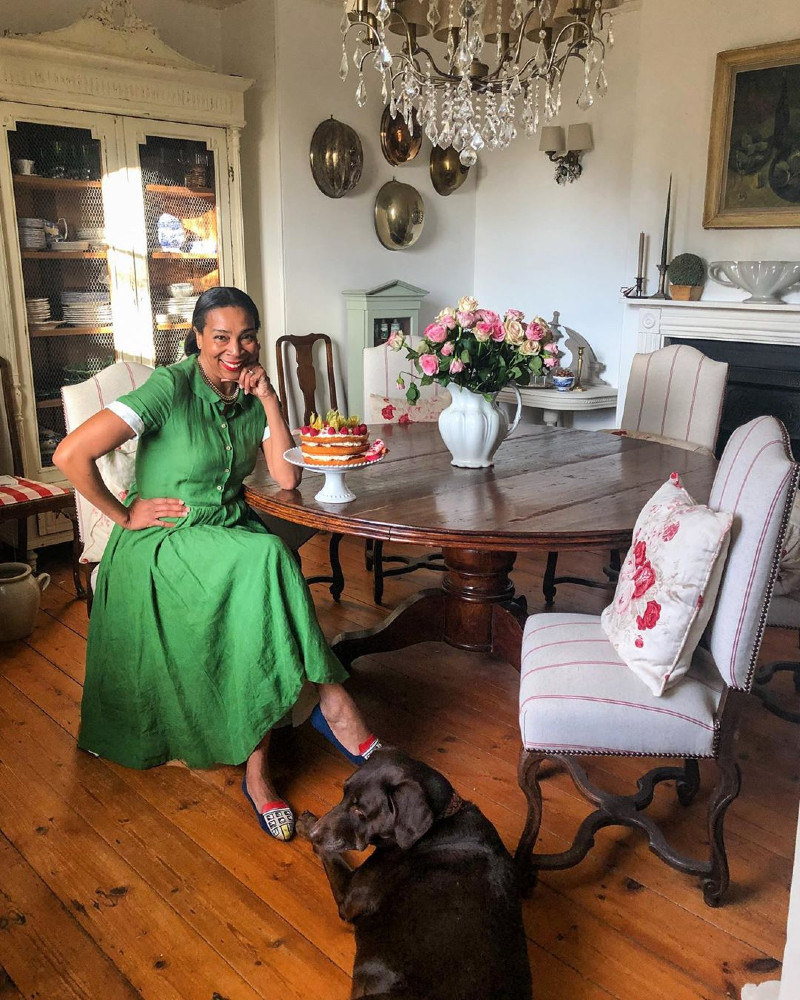 Instagram Millions of people spend lots of time scrolling, posting and liking on the most popular social media network: Instagram.

Let your house be as beautiful as it can get, and envy everyone with that style, because interior designers are the new Instagram influencers!

Check out these tips on how to turn your Instagram account into a designer's influencer account!





STEP 1: FOLLOW SOME INSTAGRAM ACCOUNTS FOR INSPIRATION



Instagram


The first thing you need is inspiration, and what better way to get inspiration than by following celebrity Instagram accounts! Here are a few to get you started:





Instagram


@selenagomez

Selena Gomez moved into a new home in 2020. It's a six-bedroom, ten-bathroom mansion with a massage room, a gym, a wine cellar, and a recording studio. We love the wallpaper and rich hues here, as well as the white grand piano and vase of fresh flowers—as well as that forest-green stool/side table.







Instagram


@mariashaparova

If you're into sleek minimalism, you'll be inspired by the home of tennis legend Maria Sharapova. In her home workout videos you can see her incredible, sunny, concrete-walled and impeccably furnished LA home.






Instagram

@jennifer.garner

Have you had the sublime pleasure of watching Jennifer Garner's "Pretend Cooking Show" on Instagram? Treat yourself, you won't regret it. The acting talent has recently taken to posting regular #PretendCookingShow episodes for her nearly 10 million followers. In addition to inspiring your next home cooked meal, she'll also show you her dreamy, light-filled kitchen at her Pacific Palisades, California home.







STEP 2: CHOOSE YOUR STYLE
Instagram
When it comes to your home decorating style, it's easy to have lots of ideas or be unsure what to focus on. You might feel as if your style is all over the place. Learning how to choose a design style makes decorating your home so much easier, and it's definitely worth taking the time to find your style before you start making purchasing decisions.
Here are some tips to finding your design style:
Take a cue from your closet. Look at what colors and fabrics you gravitate towards.

Create a style vignette: walk around your home and gather anything that captures the look and feel you love. Bring these items together in an arrangement that tells a story about who you are.

Get inspired: Take a look around virtual museums, art galleries, botanical gardens, or even restaurants and hotels.

Create a visual reminder of what you like: As you find your inspiration, create a physical board of the things that make you say "I love this!"

Give yourself permission to change your mind.
STEP 3: CHOOSE THE RIGHT FURNITURE AND DECORATIONS
The key point to getting your house to Instagram celebrity status is by choosing the right furniture and decorations. You've taken the time to find your style - now it's time to put all that work into action!
STEP 4: ADD YOUR PERSONAL TASTE
Don't copy anyone's exact style - that's why you spent all that time finding your own!
Create an Instagram account, share your style and flair with the world, and you're destined to get to celebrity status with your newly found interior design knowledge. It's time for others to be inspired by you!
---
MORE INSTAGRAM FOR YOUR HOME

---
---
"Be thankful for what you have; you'll end up having more. If you concentrate on what you don't have, you will never, ever have enough."
-Oprah

---